Kim Lyons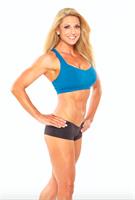 Kim Lyons instructs the following:
This is a higher intensity cardio version of our popular Bionic Circuit class! It embraces a wide range of equipment and movements for a complete full body workout including strength training, abs, and cardio! Time will fly as you work your way from station to station with Cardio Bursts intertwined throughout the workout!




This class combines all the essential elements to get dial in your six pack and get heart pumping. We've combine the best of burst training, cardio machines, Plyometric exercises, and core work to increase your endurance and focus on the core.



---